Our Products - Peanuts, Macadamias, Soybeans, Horse Beans, Cashews...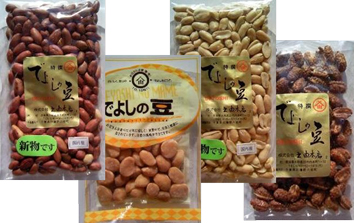 Our main products are peanuts, produced in Chiba prefecture, which is located in the north east of Japan, and is rich in volcanic ashes. We also import raw peanuts from China and Australia. Other products include nuts such as macadamias, soybeans, horse beans, cashews, pistachios and almonds imported from Australia, China, India, Kenya and the United States through Japanese trading companies.
Our Customers: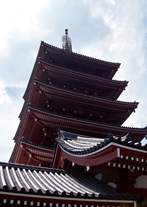 Our customers are mainly grocery stores and retail shops such as: Asadori Ichiba, Ftaba Shouten, Handa Shouten, Kakinohazushi Tanaka, Kawakamiyamawakamiya Hachiman Shrine, Koumeiji, Kyousei Kyoukai, Life Co., Ltd.(Gose branch), Mamemasa Co., Ltd., Mametomi Honpo, Maruei Seika, Marumiya Co., Ltd., Marushige, Matsumura Shouten, Moriyoshi Co., Ltd., Nidafu Japan Co., Ltd., Nomura Irimame Kakouten, Rara Park Sake Plaza Co., Ltd., Riltsushou Kouseikai, Sakai Shouten, Sakurai Fukuda Shouten, Shourenji, Tenpourinji, Tsujii Shouten, Ueno Seika, Ueshima Co., Ltd., Yamada Etsuo Shouten, Yamato Co., Ltd.(Sakurai branch, south Sakurai branch Yagi branch,)
International Connections: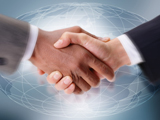 We started to import peanuts, in 2006, and macadamias, in 2007, from Australia. Lismore city, Australia, and our city, Yamato Takada city, have a bound of sister city friendship since 1963. Our president thinks that it is important to nourish economical development between two cities.
Also, we try to keep our products in safe and good taste as much as possible. The main reasons to choose Australian peanuts are that Australian peanuts are grown up in a reliable condition in terms of cleanness and treatment of agricultural chemicals; moreover, they come from the same species of Japanese paramount peanuts, Chiba handachi.